Car Paint Booth
Blowbal car paint booths are customised and designed to meet our customers' unique requirements. Incorporated with up-to-date amenities and features, Blowbal booths find application in automobile OEMs and automobile garages.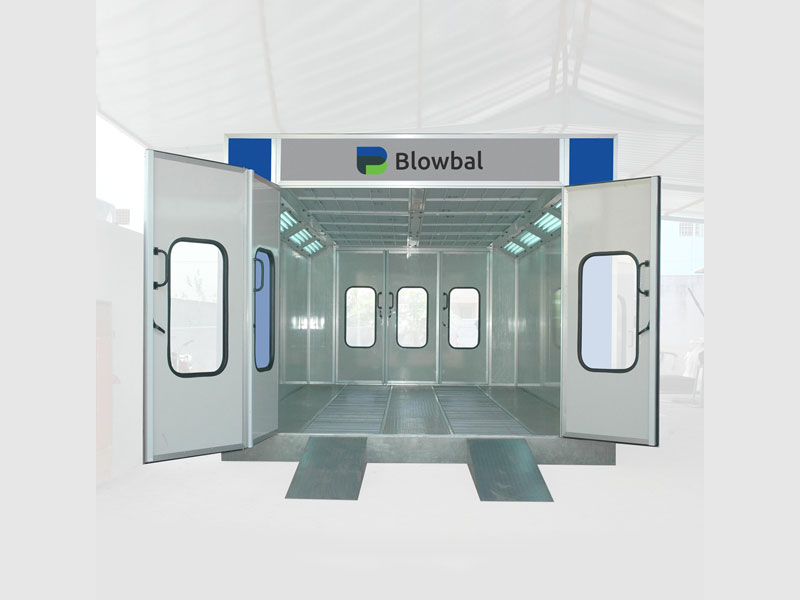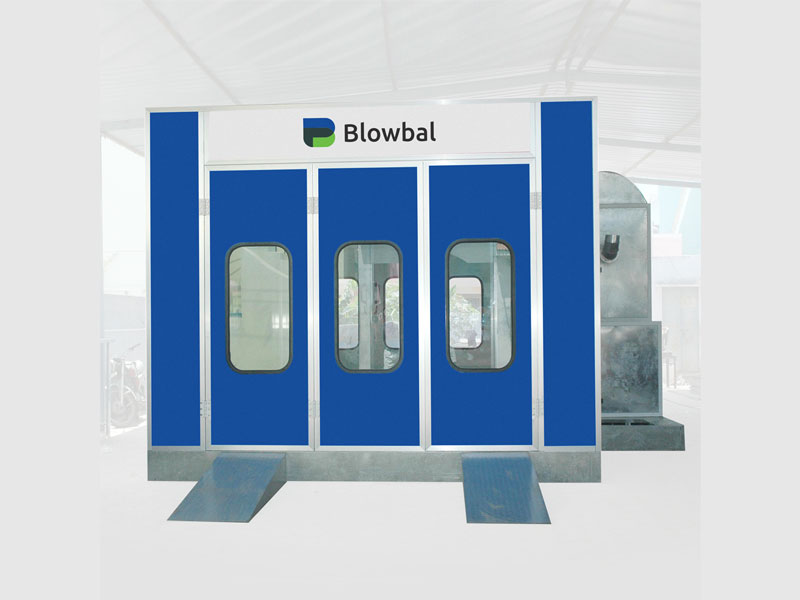 Fast Delivery: We ensure that you will receive your car paint booths in a timely fashion. All components of our booths are made with quality materials and built based on advanced technologies, which helps in swift delivery
Specifications
Outer Size : Length – 7000mm, Breadth – 5300mm & Height – 3400mm.
Inner Size : Length – 6900mm, Breadth – 4000mm & Height – 2800mm.
Door Size : Width – 3000mm & Height – 2700mm.
Cabin System : Wallboard: EPS [Epispastics Poly Stryrene] Colourful Steel Skin Boards, 50mm Thick, Compound Construction, Anti-flame and Heat-Insulation, Handiwork door, Galvanized Steel Roof Panel.
Basement : Two Grid Three Embossed Plate, Galvanized Steel Construction, Two Ramps made up of embossed Plate, each 600mm wide.
Air Circulating System : Inlet Fan: Capacity – 22000m³/h; Power – 5.5kw – 1No. without outlet fan.
Air Volume : 22000m³/h+;
Air Speed : 0.30m/h.
Air Purification System : Dual Filtering Structure. The Primary Filter is capable of capturing Granules larger than 10 μm. Ceiling Filter capture granules bigger than 5μm. The floor filter is fiberglass filter. The entire purification mechanism has capacity of large volume of dust. Its filtering rate reaches 98%. TSP≤1.4mg/m3
Heating System : Burner – Italy Riello Brand, G20 Diesel Burner, 180000Kcal/h.
Heat Energy Converters : Stainless Steel, Argon Arc Welding. The heat Exchange Rate 85%, Max Temp: 80oC, Heating Time: 4-6min (20-60??C), Fuel Consumption: 4-6kg/Vehicle.
Lighting Systems : Ceiling Light: 24 pcs 36w Philips Lamp: 800Lux.
Panel Box : Spray & Baking Switch, Light Switch, Emergency Stop, Breakdown Alarm.